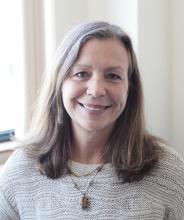 Short bio
Luanne Teller is the Director of the SABES Program Support PD Center. She coordinates PD in the areas of Program Management and Educational Leadership, Distance Education and Digital Literacy, LACES, and Professional Licensure Support. She also directs that MA Adult Literacy Hotline.
Luanne has worked with adult learners in a variety of capacities for 30 years, having created and directed office skills training and job placement, ESOL, transitions to college, and workplace education programs.
Luanne is a nationally-certified LINCS trainer in the areas of Program Management, Postsecondary Completion, and adult English Language Learners.
PD Center
Program Support
Program Management and Educational Leadership
Digital Literacy and Distance Education
Professional Licensure Support
Connecting Adults with AE Programs
LACES