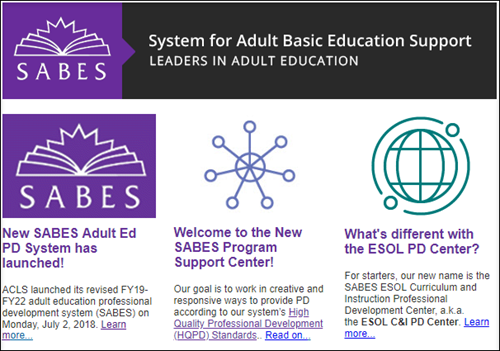 In case you missed, it, the Fall 2018 SABES Newsletter is hot off the press and ready for your viewing! 
You'll be introduced to the new SABES system and the new  Program Support PD Center

Learn what's new with the Curriculum and Instruction PD Centers

Get information on how to meet the June curriculum deadline and how to register for free NCTN preconference workshops

And more.
When you're done , please take a moment and let us know what types of information you'd like to see in future newsletters: sabes@edc.org.
Thanks.
Heidi Larson and the SABES Communications Team
PD Center
SABES PD System Communication Center