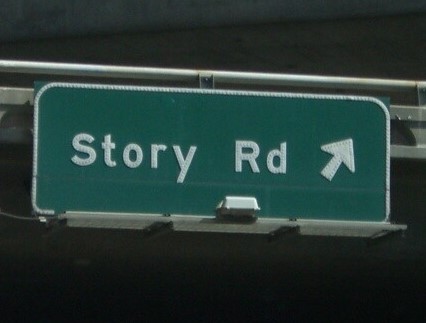 The SABES ESOL PD Center is excited to announce the return of the Storytelling PD series! The simple act of telling others about one's personal experiences offers a powerful opportunity for interpersonal connection, illuminates the rich diversity and overlapping range of human experiences, and helps English learners to develop essential conversational skills. The three-part Craft a Compelling Story to Tell and Teach! starts November 14, and its three-part sequel, Teaching the Craft of Storytelling to Adult ESOL Learners, will open January 30. (Click on the links for more information and to register.)
Last spring, we were thrilled to launch two inaugural workshops focused on the craft of storytelling and how and why to teach it to English learners. Cheryl Hamilton, the founder of Stellar Story Company and story coach and curator for Stories from the Stage, shared engaging PD events that guided participants on the elements of effective storytelling and how to coach students to craft and tell their own stories. Participants described these as some of the most powerful and enjoyable workshops they'd attended, and shared ideas and tips with each other for bringing storytelling to their classes. 
A new feature to this year's sessions will be the introduction of a detailed unit plan, Storytelling as a Bridge to Conversation, with many attached resources, developed by SABES Program Coordinator Laura Porter for use in multilevel ESOL classes at Holyoke Community College. If there is sufficient interest, a community of practice may be offered as a forum to explore best practices, challenges, and strategies to teach storytelling to ESOL learners at different levels.
PD Center
SABES English for Speakers of Other Languages (ESOL) Curriculum & Instruction PD Center