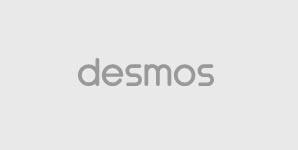 Overview
Have you been working with Desmos Classroom Activities and now feel comfortable enough to learn some new aspects of the product? If so, this session is for you. This webinar, one in a series that will explore features of the online learning tool Desmos, will focus on the Activity Builder.
Audience

This professional development activity/course is designed for:

Adult basic education teachers at all levels of math background and comfort who have at least some familiarity with Desmos
Description
This one-hour webinar is for teachers who want to learn more about using the Desmos Activity Builder feature. There will also be time for general Q&A, so come prepared with your Desmos questions and together we'll try to address those as well.
Please note: About one week before the event, registrants will receive a separate email from sherry_soares@terc.edu from the SABES Math Team at TERC with instructions on how to access the Zoom session. 
Learning Objectives

Upon completion of this professional development activity/course, you will be able to:

Use the Activity Builder to create activities for your students
Presenter(s) / Facilitator(s)
PD Center
SABES Mathematics and Adult Numeracy Curriculum and Instruction PD Center
Topic Area
ABE/Adult Education
College and Career Readiness
College and Career Readiness Standards for Adult Education (CCRSAE)
Digital Literacy
High School Equivalency (HiSET/GED)
Learning Disabilities
Mathematics and Adult Numeracy