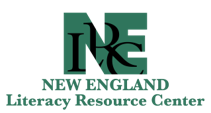 Thanks to our state partnership with the New England Literacy Resource Center (NELRC), you are invited to join the online launch and overview of the new spring 2022 issue of The Change Agent: Re-Training Ourselves, Re-Making Our Work.
In this 18-minute Introduction Video, the Change Agent Editor, Cynthia Peters, provides a general overview of Issue #55. The issue places a strong emphasis on writing and reading skills, all in the context of articles about how students are adapting to changes at work.
There is also information about the current Call for Articles. The next series of issues, which will be published in the 2022-23 school year, will focus on immigrants and immigration.
For more information, please contact Luanne_Teller@worlded.org. 
Topic Area
Career Pathways
PD Center
SABES Program Support PD Center - Career Pathways