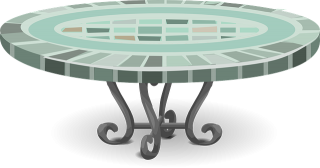 Overview
The ELA C&I PD Center's roundtable series features adult education practitioners sharing ideas, tools, and strategies for teaching in today's world. Each session includes discussion time for structured "shop talk" among the participants—a chance to share ideas, questions, and possible solutions.
In this session, learn how one practitioner has helped her program organize curricula in an easily accessible series of linked Google Docs, online files, and websites; and discuss options for organizing your own curriculum materials.
Audience

This professional development activity/course is designed for:

ELA and content-area teachers and tutors
Description
This January roundtable features Claudia Nash, ELA & Social Studies Instructor at the QCC Adult Community Learning Center (Worcester).
Claudia will share how she organizes curricula online for easy access, using Google Docs and live links, with examples of a Scope & Sequence and unit plan. She will share tips on how to organize materials in Google Drive, and how to link multimedia resources to a unit plan for easy access all in one spot.
Leave with ideas, inspiration, and a copy of one of Claudia's linked curriculum documents.
Please note: You cannot access this online course from the SABES website. You will receive an email 1–2 days before the start date with instructions on how to access the course.
Learning Objectives

Upon completion of this professional development activity/course, you will be able to:

share ideas, questions, and possible solutions for organizing curricula
plan for organizing curricular materials following one example using Google Docs
Presenter(s) / Facilitator(s)
Date
01/13/2022 - 3:30 pm to 01/13/2022 - 5:00 pm
Location
Online (Zoom)
United States
PD Center
SABES English Language Arts Curriculum & Instruction PD Center
Topic Area
Curriculum Development
Digital Literacy
ELA
Science
Social Studies