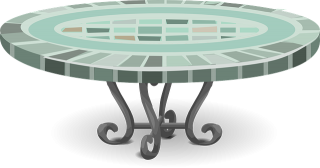 Overview
The ELA C&I PD Center's roundtable series features adult education practitioners sharing ideas, tools, and strategies for teaching in today's world. Each session includes discussion time for structured "shop talk" among the participants—a chance to share ideas, questions, and possible solutions.
In this session, hear from one practitioner about how she uses Nearpod in her ABE classes, and share your questions and ideas.
Audience

This professional development activity/course is designed for:

ELA and content-area teachers and tutors
Description
The December roundtable features Jess Fraga, teacher at The Literacy Project (Ware).
Nearpod is one online tool for making your lessons interactive and getting real-time feedback on learner understanding. Share how you are already using Nearpod, or bring your curiosity if it is new to you. Hear from Jess about how she uses Nearpod, especially with essay formatting and thesis writing. Jess is also adept at taking the pre-made options within Nearpod and editing them to be useful to her students.
Please note: You cannot access this online session from the SABES website. You will receive an email one to two days before the start date with instructions on how to access the session.
Learning Objectives

Upon completion of this professional development activity/course, you will be able to:

Know how to create a Nearpod account and get started with using it
Create engaging ELA lessons using the Nearpod tools
Use effective strategies for presenting content to a variety of audiences
Presenter(s) / Facilitator(s)
Location
Online (Zoom)
United States
PD Center
SABES English Language Arts Curriculum & Instruction PD Center
Topic Area
Distance and Blended Learning
ELA