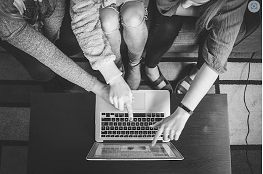 Overview
Do you find it challenging to figure out how to build digital skills into the flow of your class? You are not alone! This workshop will cover tools that teachers and advisors can use for common instructional and assessment activities. You will explore the EdTech Integration Strategy Toolkit*, which is designed to help you find strategies, resources, and activities to support meaningful EdTech integration and digital skill development. 
After completing this workshop, you will develop a plan that builds on the routines and tools you already use by considering new tools in the Toolkit to implement according to your learners' interests and needs. 
If you have sources or practices to recommend, please come ready to share. 
Questions? Contact Diana Satin: dianarsatin@gmail.com
This workshop on the Toolkit was developed by the SABES Program Support PD Center in collaboration with the SABES English Language Arts, Math, and ESOL Curriculum and Instruction PD Centers.
*The toolkit is available both on the web (click 'Show fullscreen') and as a downloadable app. 
 
Audience

This professional development activity/course is designed for:

Teachers, advisors, coordinators, directors, and anyone at the novice proficiency level involved in recruitment, assessment of student digital literacy skills and needs, and orientation to using digital resources for classes in any format: distance, hybrid (both distance and in-person), and in-person.
Description
Part 1: Workshop
During the synchronous webinar, you will tour the EdTech Strategy Toolkit and have time to dig into it to find a routine and tool that fits in with your work with students. We will discuss ways to manage groups with a range of computer skills and how incorporating digital skill routines can help. Working with the other participants, you will have time during the session to explore the resources and to begin to develop a plan for your own next steps. 
Part 2: Applying your Learning
After the workshop, you will finish your draft plan with the support of your colleagues. The facilitator will be available to work directly with you and/or your program colleagues.
About this PD
After you register, Jane Brandt (jane_brandt@worlded.org) will send you a confirmation email with information on how to join this online session.
Following this two-hour online webinar, you will develop a draft plan that will address a need at your program. This can be submitted by 4/14 for feedback and support from the facilitator.
This is one in a series of FY23 workshops designed to help teachers and other staff identify and use technology resources and tools for specific purposes. 
Learning Objectives

Upon completion of this professional development activity/course, you will be able to:

Evaluate digital tools for effective instruction
Consider strategies for selecting and using digital tools for instruction
Plan the next steps for addressing a self-identified need for your class or program
Presenter(s) / Facilitator(s)
Date
03/30/2023 - 10:00 am to 03/30/2023 - 11:30 am
PD Center
SABES Program Support PD Center - Digital Literacy
Topic Area
Digital Literacy
Distance and Blended Learning
Education Leadership / Management
Self-Paced Monthly Offering
Off