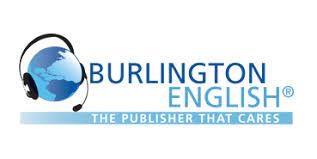 Overview
Do you use BurlingtonEnglish and would love some creative ideas from others who use it? Have you thought about BurlingtonEnglish but aren't quite sure what it's all about? If you have these questions or others, please join us for this open and interactive session where you will have the opportunity to ask questions to a panel of three Massachusetts ESOL instructors who have been successful in using BurlingtonEnglish. The panelists will share their experience teaching with the platform and offer guidance about the effective instructional strategies they have used with their learners. The workshop will be moderated by Ticiana Coleman, the Massachusetts BurlingtonEnglish Customer Manager, who can also answer questions you bring about BurlingtonEnglish.
Please contact Kathleen O'Connell at Kathleen_oconnell@worlded.org with any questions about this workshop.
Audience

This professional development activity/course is designed for:

Directors, teachers, and other designated individuals who are current BurlingtonEnglish users and would like more ideas about effective ways to use it with learners
Program staff who are new to BurlingtonEnglish and are interested in learning more about its use
Description
A panel of ESOL instructors will discuss the learning strategies and routines they are employing with their students using the BurlingtonEnglish platform. You will build a deeper understanding of how to use BurlingtonEnglish and come away with new ideas for implementing it in your classroom. Panelists will share examples of Google Classroom integration and curriculum mapping for different classroom settings: synchronous remote, synchronous in-person, asynchronous homework, and distance learning. They will discuss their approach to holding students accountable in a remote classroom to promote stronger learning gains. They will also touch on strategies related to recruitment and orientation. 
Prepared questions are welcome. Please bring your learning mindset to share and learn with colleagues!
Learning Objectives

Upon completion of this professional development activity/course, you will be able to:

Develop a variety of instructional approaches to implement BurlingtonEnglish in a range of classroom settings
Presenter(s) / Facilitator(s)
Date
04/12/2023 - 2:00 pm to 04/12/2023 - 3:30 pm
PD Center
SABES Program Support PD Center
Topic Area
Digital Literacy
ESOL/English Learners
Self-Paced Monthly Offering
Off