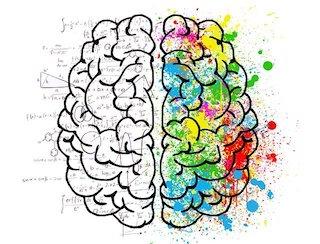 Overview
LD—Learning Differences, Difficulties, or Disabilities: Many of our students experience these terms firsthand, but no matter the case, it's important that you don't consider them a Deficit! Our job is to help all learners be successful math users. According to the National Council of Teachers of Mathematics (2014), an excellent mathematics program requires that all students have access to a high-quality mathematics curriculum. In this webinar, we will explore some of the strategies that you can use to help students access math ideas so they can be successful math users. These strategies can be adapted to any level and used with any math content area.
This session is the second in a series offered by the SABES ELA, ESOL, and Math Curriculum and Instruction Centers on teaching adult learners with learning disabilities.
Audience

This professional development activity/course is designed for:

Adult basic education math teachers at all levels of math ability and comfort
Description
This 75-minute online workshop is for anyone involved in adult numeracy instruction who wants ideas for helping students develop a strong core foundation without relying on mnemonics to try to remember procedures. Participants will look at research on learning disabilities as it relates to math, try out some strategies for themselves to add to their teaching toolkit, and watch a student illustrate the power of such strategies.
Please note: About one week before the event, registrants will receive a separate email from the SABES Math Team at TERC (sherry_soares@terc.edu) with instructions on how to access the Zoom session. 
Other sessions in this series include the following events:
Learning Objectives

Upon completion of this professional development activity/course, you will be able to:

Describe several strategies for teaching students who have learning differences, difficulties, and disabilities
Explain the value of using strategies focused on understanding rather than procedures

Describe our role as adult educators in meeting the needs of LD learners
Presenter(s) / Facilitator(s)
Date
10/17/2023 - 12:15 pm to 10/17/2023 - 1:30 pm
PD Center
C&I PD Centers Collaboration
Topic Area
ADA (Americans with Disabilities Act)
ADEI (anti-racism, diversity, equity, and inclusion)
CCRSAE (College and Career Readiness Standards for Adult Education)
ESOL/English Learners
Learning Disabilities / Differences
Mathematics and Adult Numeracy