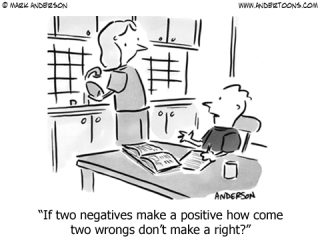 Overview
Many of us learned how to add, subtract, multiply, and divide positive and negative numbers through memorization of shortcuts or so-called "tricks." While that may have been sufficient for some, it did not work for everyone, and seldom did it do an appropriate job of helping us understand why signed numbers work the way they do with those operations. This is where conceptual understanding and application to real-life scenarios can be tremendously helpful and especially beneficial to those who never found much success with memorization. This workshop provides teachers with contexts and explorations that model new ways to teach signed numbers with robust tools and resources that can immediately be used in the classroom.
Audience

This professional development activity/course is designed for:

ABE math teachers who want to learn how to teach positive and negative numbers in context and with concrete and visual tools
Description
This 90-minute virtual workshop will help you develop a conceptual understanding of the meaning of positive and negative numbers as well as operations with signed numbers. You will connect signed numbers to real-world contexts and use virtual manipulatives to make sense of operations. You will also have the opportunity to schedule follow-up, one-on-one coaching sessions with the facilitator, if desired.
This workshop may be bundled with other CALM-related SABES math PD to earn Professional Development Points (PDPs). Review the Requesting PDPs for CALM Sequence document for more information. 
About a week before the event, you will receive a separate email from the SABES Math Center team at TERC (sherry_soares@terc.edu) with instructions on how to access the Zoom session.
Learning Objectives

Upon completion of this professional development activity/course, you will be able to:

Explore integers and integer operations with manipulatives and number lines
Connect memorized rules to conceptual understandings
Presenter(s) / Facilitator(s)
Date
10/11/2023 - 10:30 am to 10/11/2023 - 12:00 pm
PD Center
SABES Mathematics and Adult Numeracy Curriculum and Instruction PD Center
Topic Area
CCRSAE (College and Career Readiness Standards for Adult Education)
Distance and Blended Learning
High School Equivalency (HiSET/GED)
Mathematics and Adult Numeracy
New Staff
SABES / ACLS