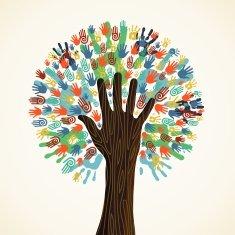 Overview
Math class can and should be a place where racial equity is advanced. Racial inequity is a problem in the United States, and it is not one that can be left at the classroom door. Systemic racism and its effects find ways into our interactions with and expectations of each other. While it might seem that math class is removed from social issues like racism, math teachers can promote racial equity in powerful ways! In this two-part series, we will explore what we as teachers can do in our classrooms to create safe and equitable spaces that disrupt the effects of racism and nurture our students' mathematical identities.
Audience

This professional development activity/course is designed for:

All adult education math practitioners
HSE/ABE generalists who teach math
Description
This is a two-part series that explores what math teachers can do in their classrooms in terms of a) practice and b) content to promote equity. 
In Part 1, through engaging in a rich math task and digging into the impact of that experience on ourselves as learners, we will explore how the expectations we hold and communicate to our students affect their ideas about themselves as mathematical learners and thinkers. Teachers will reflect on our own cultural lenses and how they affect our teaching. 
In Part 2, we will use the routine of slow-reveal graphs to explore how math can be a tool for identifying and disrupting the effects of racism. Teachers will reflect on responding to student resistance in a humanizing way.

 
Please note: About a week before the event, registrants will receive a separate email from the SABES Math team at TERC (sherry_soares@terc.edu) with instructions on how to access the Zoom session. 
Learning Objectives

Upon completion of this professional development activity/course, you will be able to:

Identify practices that create a safe, equitable classroom
Examine our own cultural lenses
Explain how inquiry-based teaching is an anti-racist practice
Facilitate an Open Question routine in math
Facilitate a Slow Reveal Graph routine
Presenter(s) / Facilitator(s)
Date
10/05/2023 - 12:00 pm to 10/05/2023 - 1:30 pm
10/12/2023 - 12:00 pm to 10/12/2023 - 1:30 pm
PD Center
SABES Mathematics and Adult Numeracy Curriculum and Instruction PD Center
Topic Area
ADEI (anti-racism, diversity, equity, and inclusion)
Antiracism
Culturally Responsive and Sustaining Teaching
Learning Disabilities / Differences
Mathematics and Adult Numeracy
Race