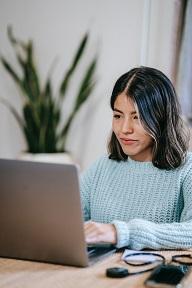 Overview
Have you participated in a Yes, You Can! Build Your Own Digital Literacy Skills orientation? Then this meeting is for you! Here you are welcome to ask questions, get help, and share your progress with colleagues. You can also use the meeting as motivation and use a breakout room to dedicate the time to your Northstar study.
Please note that participants of Yes, You Can! Build Your Own Digital Literacy Skills are required to attend one orientation session and one or more check-in sessions. 
Note: If you haven't participated in an orientation yet, please register for one of the following orientation sessions. Contact Diana Satin at dianarsatin@gmail.com if you are unable to attend.
Audience

This professional development activity/course is designed for:

Staff at the novice or intermediate digital literacy levels

Teachers, advisors, and anyone teaching digital literacy to students, and those in need of digital literacy skills, in order to complete work at their program
Description
Additional check-in dates include:
Dates later in the year to be announced.
Several days before the event, Jane Brandt at jane_brandt@worlded.org will send you an email with the Zoom link.
To receive alerts for similar events, make sure you're signed up for notifications. Sign into your SABES account, click the "My Account" tab, select the "My Notifications" tab, and check off "Program Support-Digital Literacy."
Learning Objectives

Upon completion of this professional development activity/course, you will be able to:

Pass a Northstar assessment for at least one digital literacy skill you need in order to reach your selected professional development goal
Presenter(s) / Facilitator(s)
Prerequisites
Completion of Yes, You Can! Build Your Own Digital Literacy Skills orientation
Date
11/17/2023 - 3:30 pm to 11/17/2023 - 4:30 pm
PD Center
SABES Program Support PD Center - Digital Literacy
Topic Area
Digital Literacy
Distance and Blended Learning