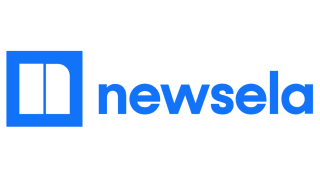 Overview
Are you wondering how to integrate Newsela content and resources into your classroom instruction? In this workshop, we will review effective practices for designing and integrating digital assignments that support academic engagement with Newsela reading content. Working within Newsela, we will examine instructional practices for leveraging multiple levels of a text to support student learning that is focused on a common goal.
Audience

This professional development activity/course is designed for:

Educators who are new to Newsela
Educators with experience using Newsela who would benefit from a deeper dive into the platform and its resources
Description
In this session, Newsela Professional Learning Specialist Alyssa Lipuma will walk you through the process of exploring, building, and working within your Newsela account to integrate digital literacy experiences that are appropriate for your students.
Please contact Kathleen O'Connell at kathleen-oconnell@worlded.org if you have any questions. She will send you an email with the Zoom link before the training.
To receive alerts for events related to digital literacy, make sure you're signed up for notifications. Sign into your SABES account, click the "My Account" tab, select the "My Notifications" tab, and check off "Program Support - Digital Literacy."
Learning Objectives

Upon completion of this professional development activity/course, you will be able to:

Use Newsela features to support student access to lesson skills and concepts
Explore planning approaches for designing instruction across multiple levels of text
Examine best practices for designing assignments on Newsela that support student engagement
Presenter(s) / Facilitator(s)
Prerequisites
You must have a Newsela account to attend this training. You can sign up for a free Newsela account using your DESE-funded Massachusetts program email. Contact Kathleen O'Connell at kathleen_oconnell@worlded.org for questions or more information.
Date
11/02/2023 - 3:30 pm to 11/02/2023 - 5:00 pm
PD Center
SABES Program Support PD Center
SABES Program Support PD Center - Digital Literacy
Topic Area
Digital Literacy
ELA
ESOL/English Learners
High School Equivalency (HiSET/GED)