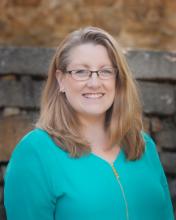 Bio
Keryn Kwedor has taught at Landmark High School in the language arts and literature departments since 2003. As associate director of Landmark Outreach, she manages content development and production, and assists in overseeing all aspects of the program.
At Landmark, Keryn has also organized the Professional Development Seminars for Cape Cod Educators, and coordinated and taught courses for the Summer Institute, Landmark Outreach Online, and the Landmark SNHU partnership.
Keryn has also been a school consultant and produced materials for the Massachusetts Department of Elementary and Secondary Education. She holds a bachelor's degree in English from Colby College and a master's degree in special education from Simmons University.