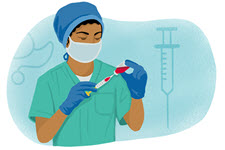 A question we often hear is this: does diversity, equity, and inclusion (DEI) need to be addressed in our math classes? Many people think that math classes are the one place where content is culture-free. After all, numbers are numbers, and answers to calculations are the same no matter what language or type of numerals you are using. So math, in its "pure" form, could be considered culture-free…as long as there was no attempt to apply it to any situations. But what use is math without context?
Math's application is what gives it meaning. Students can only become productive math learners when math content is related to their experiences. That's possibly why so many people dislike math and never did well in math classes at school. Maybe too many people were taught that math is only decontextulized computation and rules to be memorized with no connection to the real world. If so, it might explain why some teachers tend to teach math solely for the purpose of passing the test—because they think that's the only use for it.
The applications of math vary, depending on the situation and individuals involved. In adult education, the term numeracy is often used rather than math to be clear that the focus is helping learners apply math in real-life contexts (only one of which is to pass a test). Those contexts should be based on the students' worlds. When we include students' lives in math curriculum, we invite them to bring knowledge and experiences from their own families, communities, and workplaces. These can all serve as positive resources for connecting math ideas to real contexts. In providing these connections, we are also saying that we value and respect who our students are and what they have experienced. Their knowledge and experience should guide how we develop culturally relevant math activities.
Here are a few examples of how the SABES Mathematics and Adult Numeracy Curriculum & Instruction PD Center is trying to develop culturally relevant math curricula:
While our PD Center has always tried to incorporate real-life content into our work, we know that there is always more to be done. Developing DEI awareness and bringing it into our practice is an ongoing learning experience. Let's learn together.
PD Center
SABES Mathematics and Adult Numeracy Curriculum and Instruction PD Center