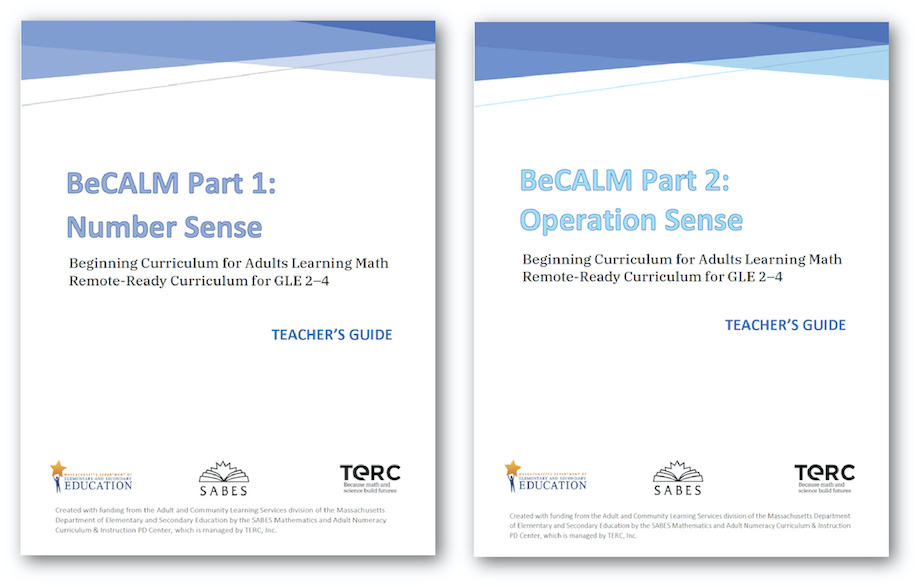 We are excited to announce that our Beginning Curriculum for Adults Learning Math (BeCALM) Part 1 Number Sense and BeCALM Part 2 Operation Sense remote-ready curriculum materials for beginning math learners are now ready for download!
BeCALM materials are designed for use with students at GLE 2-4 and can be used in the classroom or taught remotely. (The BeCALM series also includes Geometry as well.) All BeCALM materials include a printable teacher's guide and student packet plus other supporting materials. 
Online professional development workshops is available for both parts. Attendance for both is encouraged, but not required. 
PD Center
SABES Mathematics and Adult Numeracy Curriculum and Instruction PD Center