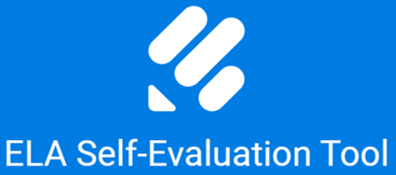 ELA Self-Evaluation Tool (ELA-SET) is an online tool that offers an opportunity for MA ELA teachers to reflect on their ELA practice by responding to 30 items. Each item is aligned with an ABE Professional Standard, and teachers receive scores that indicate which Standards seem to be strengths and which seem to present greater challenges. This information can then be used to help create a professional learning plan.
Teachers already familiar with the ELA Proficiency Guide are encouraged to use the ELA-SET periodically as a precursor to developing a new ELA Professional Learning Plan.
ELA Self-Evaluation Tool
*This is an online survey through Jotform.com. You will receive an email from Jotform.com with your results.
As mentioned above, the ELA-SET presents scores that are aligned with the broad Standards. To reflect upon your practice at the Indicator level, see the ELA FOCUS Reflections.
PD Center
SABES English Language Arts Curriculum & Instruction PD Center