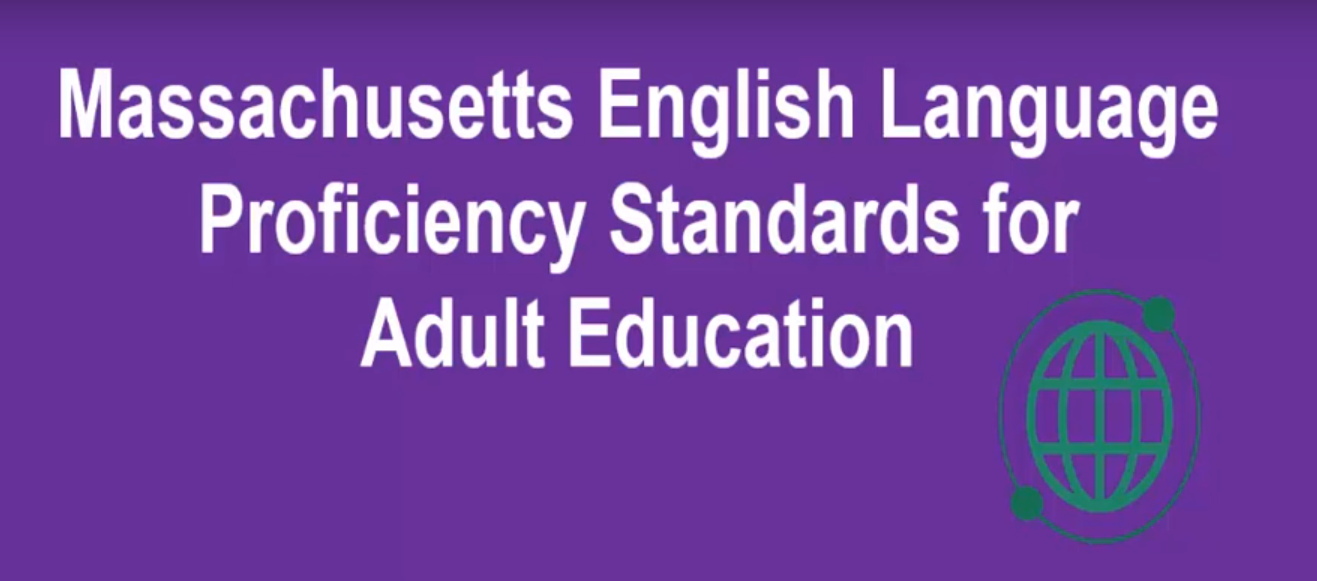 This resource is comprised of two separate components: the Massachusetts English Language Proficiency Standards (MA ELPS) document, and three overview videos. 
First, the MA ELPS document—a revision of the Massachusetts ABE Curriculum Framework for ESOL.  The MA ELPS integrate the College and Career Readiness Standards for Adult Education and the MA ABE Curriculum Framework for ESOL into a single document. Per the document, these standards are designed "to prepare adult learners for the complex language tasks required to successfully meet life, academic, and career goals. In addition, they provide ESOL adult educators and learners a common language for this journey. They also guide instructors in providing rigorous, scaffolded instruction that builds knowledge and transferable skills."
Second, three videos, which provide an overview of the MA ELPS. These videos cover why the MA ELPS were developed; the organization of the document; the strands, levels, standards, threads, and benchmarks within; the progression of the benchmarks through the levels; and how the MA ELPS can be used for rigorous English language instruction. You will need a headset, earbuds, or speakers for audio. (Three videos = 20 minutes)
Please see the calendar for more in-depth PD on MA ELPS integration into instruction.
Topic Area
CCRSAE (College and Career Readiness Standards for Adult Education)
Curriculum Development
ESOL/English Learners
MA ELPS (Massachusetts English Language Proficiency Standards)
Professional Standards
Media Type
Document
Video
PD Center
SABES English for Speakers of Other Languages (ESOL) Curriculum & Instruction PD Center