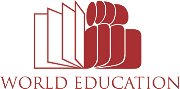 Our colleagues at CrowdED Learning are expanding the learning platform SkillBlox, currently equipped for math, to include additional subject areas from the Teaching Skills That Matter initiative:
Civics Education
Digital Literacy
Health Literacy
Financial Literacy
Workforce Preparation. 
To do this, they have developed topical frameworks to organize TSTM-aligned content within SkillBlox. (Check out the draft, Topical Frameworks.)
To ensure these Topical Frameworks are comprehensive and user-friendly so that teachers can quickly locate great content aligned to the concepts they teach, we have an open call for feedback taking place now through Thursday, May 26.
The review process is simple! Complete this Google Form in which you can: 
Select which Topical Framework you want to review 
Answer multiple-choice and open-ended questions about the domains in the framework 
Each Topical Framework has two parts and a range of 15-–30 questions. When you complete the review of one topic, you will have the option to choose another or submit the form. 
We hope you will consider:
Completing the review yourself
Sharing this opportunity with others
Thank you for your support and for helping us expand equitable access to high-quality, free learning resources for adult learners!
Please direct any questions to Rachel Riggs at rachel_riggs@worlded.org.
PD Center
Partner Resources & Events page