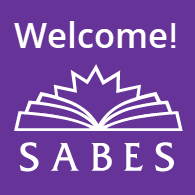 Are you new to adult education in Massachusetts? Or in a new role? SABES has so much to offer, as you've seen above, including a website chock full of easily searchable information.  
The SABES website is for practitioners and programs looking for:
High quality PD and TA on teaching strategies
Learning communities for sharing ideas and gathering information
Research and resources to bolster programs' PD offerings
Information on the PD Centers or staff
The website hosts a calendar full of professional development (PD) offerings, and a resource library with hundreds of resources. You can filter both by PD Center, topic, and keyword. Our new calendar Event Listing lets you scroll through offerings and browse our online, self-paced modules. We also host a job board to assist programs in filling positions in adult education.
Once you've created a SABES account, use the My Account button to edit your profile and adjust your email Notification or Mailing preferences. You can also use the My Registrations tab to see all the PD you've registered for since 2015! 
Information also exists for students and other adults looking to further their education or careers, such as videos on obtaining a high school equivalency credential and a link to the Adult Literacy Hotline. Practitioners are also encouraged to pass this information along to their students or adults looking for a boost.
You can learn more about any of the PD Center staff via their home pages: English Language Arts (ELA), ESOL, Math & Numeracy, and  Program Support. Scroll to the bottom for the Contact this PD center button if you have a question or wish to cancel your registration for an event.
For more information, take a short video tour of the website, and contact the Communication Center if you have questions. 
Welcome! We look forward to working with you. 
PD Center
SABES PD System Communication Center