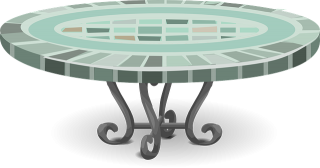 Overview
In this ELA Roundtable, learn how one practitioner structures and organizes a Google Classroom for her science classes. Share challenges and ideas with fellow practitioners, and leave with a template you can personalize to introduce and orient adult learners to your Google Classroom, whether they are accessing it via a desktop computer or smart phone.
Whether you will be teaching in person, remotely, or adapting at a moment's notice, Google Classroom can be a useful tool. If you used it last year, what worked and did not work? If new, how do you make it work? How will you help your learners navigate it? Come and be energized and motivated to succeed this year!
Audience

This professional development activity/course is designed for:

ELA and content-area (Science, Social Studies) teachers and tutors who plan to use Google Classroom
Description
The ELA C&I PD Center will host a series of roundtables to share ideas, tools, and strategies for teaching in today's world. Each roundtable will feature one or more adult education practitioner(s), and will include discussion time for structured "shop talk" among the participants—a chance to share ideas, questions, and possible solutions.
Our first roundtable features Tessa Peixoto, science teacher at Jewish Vocational Services (JVS)  Boston.
Tessa will lead participants through how she structures and organizes her Google Classroom, and how she adapted it based on her learners' reactions last year.
She will also share a Google Slides template she created for orienting her learners to this online environment, with views of how it displays on a cell phone as well as a desktop PC. Participants will be able to copy this template and adapt it for their own use.
Need to get started? Check out Google's own resources for getting started with Google Classroom. See also PD and resources from the SABES PD Center for Program Support–Digital Literacy and Distance Learning.
Please note: You cannot access this online course from the SABES website. You will receive an email 1–2 days before the start date with instructions on how to access the course.
Learning Objectives

Upon completion of this professional development activity/course, you will be able to:

Use strategies for organizing and structuring your ELA Google Classroom
Use strategies for orienting and onboarding learners to your ELA Google Classroom
Presenter(s) / Facilitator(s)
Location
Online (Zoom)
United States
PD Center
SABES English Language Arts Curriculum & Instruction PD Center
Topic Area
Digital Literacy
Distance and Blended Learning
ELA
Science