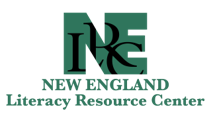 Overview
Thanks to our partnership with the New England Literacy Resource Center (NELRC), you are invited to attend this national webinar showcasing how Holyoke Community College (HCC) redesigned its ESOL program to foster student choice and independent learning, while addressing students' digital skill development and device needs. 
Please note: This webinar is offered through NELRC, so you should register here. 
During the webinar, presenters will share:
Examples illustrating ways in which student choice and a metacognitive focus are expressed differently at distinct student language proficiency levels, in both fully remote and hybrid programming
Student feedback and early outcomes from the redesigned program
Key considerations for designing and scaling remote programs
In addition, you will have an opportunity to discuss your own ESOL program redesign choices or plans.
Audience

This professional development activity/course is designed for:

Adult educators who are interested in considering promising and innovative practices related to ESOL distance and hybrid education models
Description
Holyoke Community College's program is one of eight case studies of innovative ESOL programs from around the United States featured in the Remote ESOL Project as part of a landscape scan of technology-enabled ESOL programs and practices, coordinated by World Education.
Please join us as Holyoke Community College Director of English for Speakers of Other Languages Pesha Black and World Education Vice President Silja Kallenbach share examples of promising practices and programming uncovered during this research project.
Presenter(s) / Facilitator(s)
PD Center
Partner Resources & Events page
Topic Area
Distance and Blended Learning