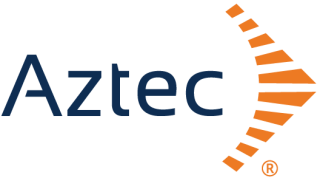 Overview
Are you using Aztec and wonder what all those extra, unfamiliar features could do for you and your students? In this session, we will provide a review of the administrative tools that Aztec offers for both teachers and administrators, including the reporting and analytics features in the Class Center. Whether you are using the Aztec platform for the first time this year or you are an experienced Aztec user, this session has something for you!
Audience

This professional development activity/course is designed for:

Both new and experienced administrators and instructors in programs with existing Aztec licenses who want to learn more about the administrative features of the Aztec platform
Description
In this session, Aztec Representative Nicole Guerra will review the administrative functionalities of the Aztec platform including the Admin and Class Centers. She will show you how to find your licensing information so you can maximize your program's usage of Aztec. You will learn how to use the Reporting and Analytics features in the Class Center to gather the student and class information you need for teaching and reporting purposes. There will be time to respond to your specific questions.
If you need assistance or have questions about this training, please contact kathleen_oconnell@worlded.org. Once you register, Kathleen will send you a follow-up confirmation email with instructions on how to access the Zoom session.
Learning Objectives

Upon completion of this professional development activity/course, you will be able to:

Understand the breadth of the administrative features on the Aztec learning system
Use the reporting and analytics features of the Aztec Class Centernicole
Presenter(s) / Facilitator(s)
Date
01/27/2023 - 10:00 am to 01/27/2023 - 11:00 am
PD Center
SABES Program Support PD Center
Topic Area
Digital Literacy
Self-Paced Monthly Offering
Off