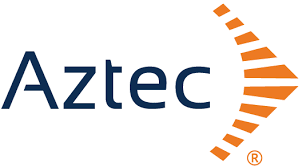 Overview
In this session, we will provide a review of the administrative tools that Aztec offers for both teachers and administrators, including the reporting and analytics features in the Class Center. Whether you are using the Aztec platform for the first time this year or you are an experienced Aztec user, this session has something for you!
Audience

This professional development activity/course is designed for:

Both new and experienced administrators and instructors in programs with existing Aztec licenses who want to learn more about the administrative features of the Aztec platform
Description
In this session, Aztec Representative, Nicole Guerra, will review the administrative functionalities of the Aztec platform including the Admin and Class Centers. She will show you how to enroll teachers and students in your classes. You will also learn how to use the Reporting and Analytics features in the Class Center to gather the student and class information you need for teaching and reporting purposes. There will be time allotted to respond to your specific questions.
About this training: 
The SABES Program Support PD Center (PSPDC) is collaborating with ACLS and Aztec to coordinate training and support for Aztec users. If you need assistance or have questions about this training, please contact our PSPDC Liaison Kathleen O'Connell at kathleen_oconnell@worlded.org. 
Once you register, Kathleen, or another member of the SABES team, will send you a follow-up confirmation email within a few days with instructions on how to access the Ring Central session.
Learning Objectives

Upon completion of this professional development activity/course, you will be able to:

Understand the breadth of the administrative features on the Aztec learning system
Use the reporting and analytics features of the Aztec Class Center
Presenter(s) / Facilitator(s)
Prerequisites
Current Aztec program licenses are a prerequisite for this training. However, cost-free Aztec licenses are available for DESE-funded ABE programs. If you would like to request student licenses, please complete this form. Thank you.
Date
09/14/2023 - 1:30 pm to 09/14/2023 - 2:30 pm
PD Center
SABES Program Support PD Center
Topic Area
Digital Literacy
ELA
Self-Paced Monthly Offering
Off