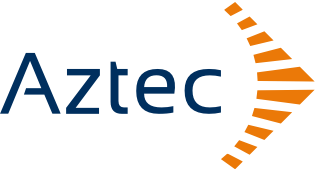 Overview
Have you been using Aztec and would like to dig deeper? Has it been a while and you could use a little help remembering all the Aztec tools available to support your learners? In this session, we will review the student portal resources including lesson plans, practice tools, assessments, and password management. We will also explore how to use the administrative tools to create classes, enroll students, and generate reports. 
About this training:
This training is restricted to educators in Massachusetts programs that are currently using Aztec. 
The SABES Program Support PD Center (PSPDC) is collaborating with ACLS and Aztec to coordinate training and support for Aztec users. If you need assistance or have questions about this training, please contact our PSPDC Liaison Kathleen O'Connell at Kathleen_oconnell@worlded.org. 
Once you register, Kathleen will send you a follow-up confirmation email with instructions on how to access the Zoom session.
Audience

This professional development activity/course is designed for:

Educators in programs with existing Aztec licenses who want to learn more about using the Aztec platform
Description
In this session, Aztec Field Service Representative Nicole Guerra will share how to customize your support for students by incorporating the rich and varied Aztec resources into your classroom. You will explore both the student and administrative resources in Aztec to customize your support for learners according to their interests, levels, and needs.
Learning Objectives

Upon completion of this professional development activity/course, you will be able to:

Incorporate Aztec into your classroom instruction

Use the student tools to organize lesson planning, student practice, and assessments
Use the administrative tools to create classes, enroll students, and generate reports
Presenter(s) / Facilitator(s)
Prerequisites
Programs must have registered for Aztec licenses to attend this session. For more information, please complete this form.
Date
10/04/2023 - 1:00 pm to 10/04/2023 - 2:00 pm
PD Center
SABES Program Support PD Center - Digital Literacy
Topic Area
Digital Literacy
Distance and Blended Learning
Self-Paced Monthly Offering
Off