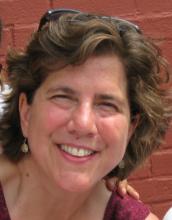 Bio
Meredith Liben is a literacy consultant with Reading Done Right andthe Senior Fellow for Strategic Initiatives at Student Achievement Partners. She works with educators to improve the quality of college and career based literacy instruction and to bring research into practical application to impact learners. In her independent consultingshe provides a variety of services related to teaching reading, standards-based education, and Open Education Resources (OER).
Meredith was a member of the Common Core State Standards (CCSS) ELA Working Group, one of 30 experts who worked closely with the primary writing team to craft the CCSS for ELA and literacy. She also directed the text complexity validation research study that is a critical underpinning of the CCRS for ABE reading standards. She worked with OCTAE as a member of the task force that evaluated the CCSS for suitability and adaptation to adult learners that resulted in the CCRS for ABE, and as the content lead for Literacy and ELA for their project, Implementing College and Career Readiness (CCR) Standards in Adult Education.
Meredith has taught and coached in a wide range of settings over the past 35 years, collaborating in literacy reform efforts with David Liben in many of these endeavors, including the founding of two innovative schools in New York City—New York Prep, a junior high school in East Harlem, and the Family Academy. Meredith has a bachelor's degree in Classics and Government from Oberlin College and a master's degree and advanced work from the University of Massachusetts and City University of New York.