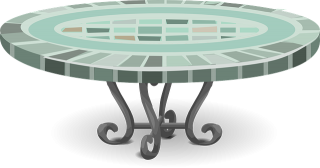 Overview
The ELA C&I PD Center's roundtable series features adult education practitioners sharing ideas, tools, and strategies for teaching in today's world. Each session includes discussion time for structured "shop talk" among the participants—a chance to share ideas, questions, and possible solutions.
In this session, share your hopes for and experiences with creating ELA videos (topics, learner involvement, recording tools, etc.), and learn how one practitioner creates short vocabulary videos, posting them within her Google Classroom.
Audience

This professional development activity/course is designed for:

ELA and content-area teachers and tutors supporting learner vocabulary growth
Description
This November roundtable features Joni Schottenfeld, teacher at Julie's Family Learning Services (Boston).
Joni will lead participants through how she creates vocabulary videos, stores them in her Google Classroom, and uses them within the structures of evidence-based reading instruction (EBRI). Joni has been making these videos while remote teaching over the past year, so has an understanding of how her students have used them.
Leave with ideas, inspiration, and directions for how to make a vocabulary video and accompanying Google Form.
Please note: You cannot access this online course from the SABES website. You will receive an email 1–2 days before the start date with instructions on how to access the course.
Learning Objectives

Upon completion of this professional development activity/course, you will be able to:

Make a plan for creating a vocabulary video
Create a follow-up quiz to accompany the vocabulary video, using Google Forms
Post the vocabulary video and form in your ELA Google Classroom or class website
Presenter(s) / Facilitator(s)
Location
Online (Zoom)
United States
PD Center
SABES English Language Arts Curriculum & Instruction PD Center
Topic Area
Digital Literacy
Distance and Blended Learning
EBRI (Evidence-Based Reading Instruction)
ELA
Science
Social Studies